Welcome to Garden Seeds
Through this website we offer you the possibility of electronically ordering from us our products of the brand Sluis Garden (formerly a subsidiary of Royal Sluis). Click on a product group for detailed product information and order using the shopping basket.
Resellers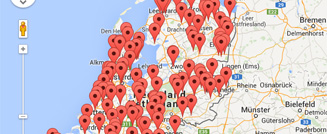 Want to know if there is a reseller near you? Look at our resellers section. If this is not the case, then you have come to the right place. Through our website you can find all the products of our own brand Sluis Garden (former subsidiary of Royal Sluis).
Products